Tagamet HB 200®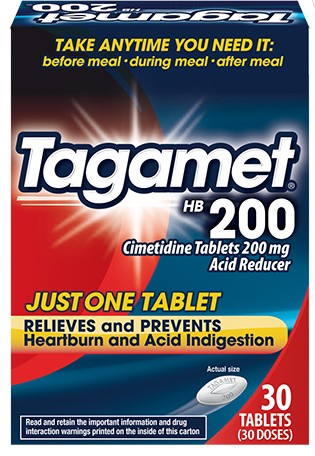 Tagamet HB 200®
Memories are created when you least expect them. And while you want to celebrate and hold on to the moment, it's the heartburn that you'd like to forget. Manage your heartburn with Tagamet HB 200®. Tagamet HB 200® relieves and prevents heartburn, acid indigestion and sour stomach.
Tagamet HB 200® lasts for hours. And unlike Pepcid Complete* you can take Tagamet HB 200® at mealtime to prevent your heartburn.
*Pepcid Complete is a registered trademark of Johnson & Johnson or its affiliates.
Take as Directed. Available in 6ct, 30ct and 70ct.